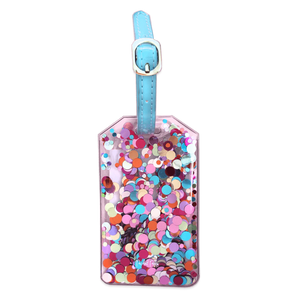 Hitting the road!? Don't forget your luggage tag, Party Girl! No one will be able to mistake your bag for their's with these seriously fun travel accessories. They're all so cute you're gonna wanna make plans just to use 'em! Trust us. By Packed Party.
Heavy-Weight Clear Vinyl
Insert To Add Information with Navy Printing
3" X 4.5"